We would like to be glad about presenting an introduction of our company:
Our company has taken part specialized in industrial dried nuts since 1984 and presently 3rd generation of the family members is running the company professionally for years. Still, we are one of the big dried nuts companies at Turkey market and have got the latest high technology facility in Kocaeli, Turkey. One important objective is to expand our market in foreign countries and to be well-known in the field of dried nuts.
Our factory is the highest technology in order to produce delicious and healthy for industrial nuts customers. We can present our products natural, blanched or processed into sliced, peeled, diced, chopped, roasted, powdered slivered, diced so on...
We also would like to draw your attention to our hallmarks a follows;
         The differences we have the products are fumigated before processing for all variety dried nuts
         Upon fumigation is completed, the products are cleaned delicately.
         Following, well-known brand Tomar laser machine is used to separate from all foreign matters perfectly and to be carried out min. double Sortex and hand sorting.
         Final visual control is done by the experts and packing is fulfilled hygienically
All the above processing to be fulfilled related to Iso 22000:2005 and HACCP quality standards.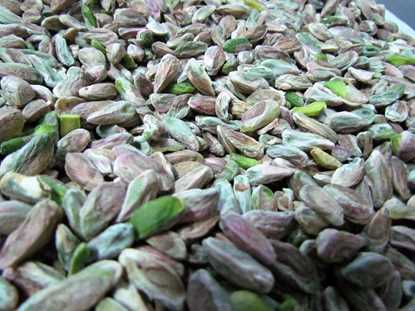 Minimum stock qty: 500
FIRST QUALITY PISTACHIO KERNEL FOR BAKLAVA, DESSERT